Simplify
Bring all your apps into one place
Customize your room by adding apps to it. Collaborate in Google Docs, review a Figma design, and discuss via video chat without toggling a single tab.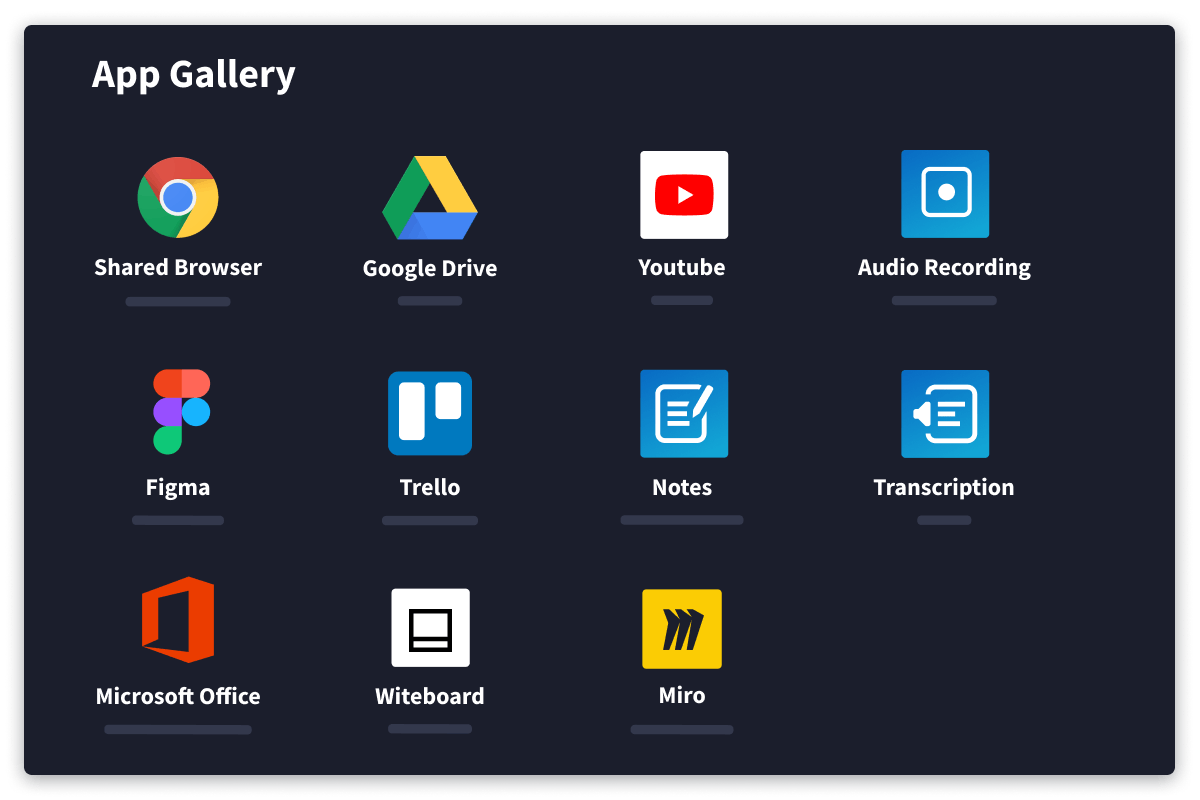 Shared Browser
Co-browse and co-control any web page
Turn any website instantly collaborative, so multiple people can click, scroll, and type away. No more "click that button; no, the other button".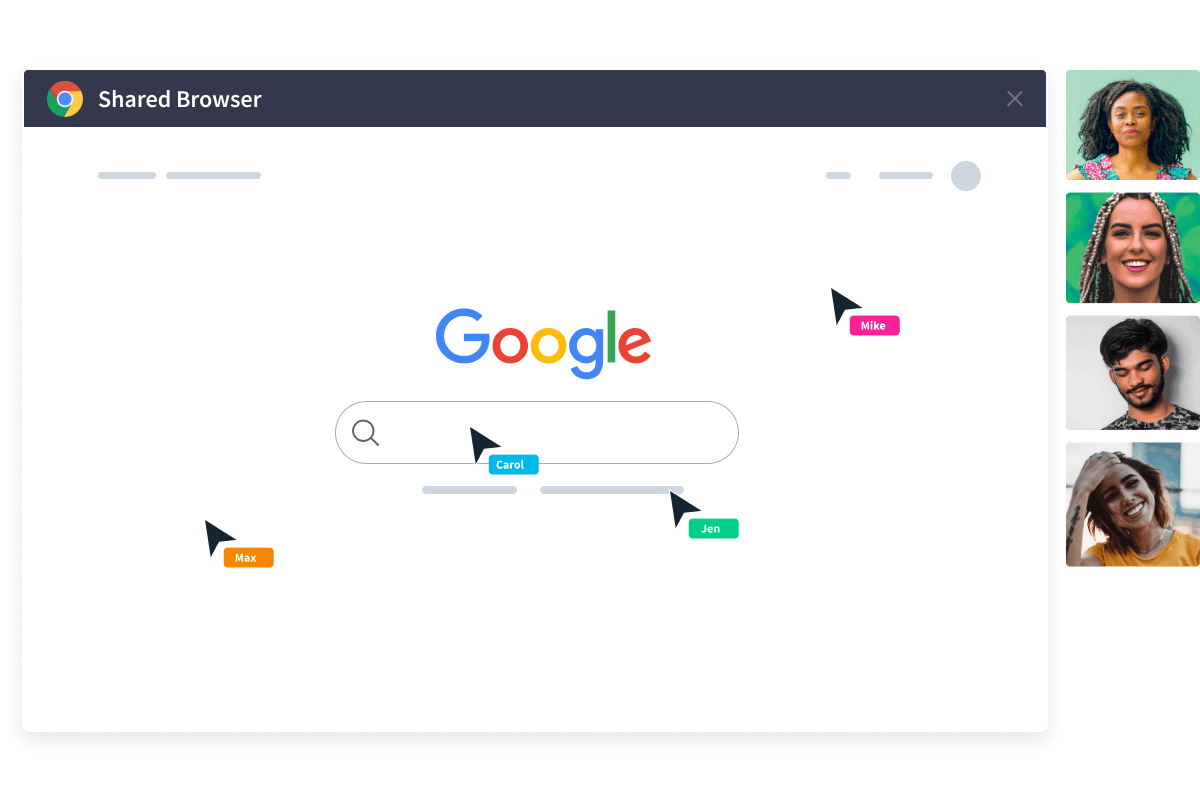 Personalization
Customize your layout
On RemoteHQ, each participant controls their own layout. Emphasize an important document, focus on faces or keep watch over it all.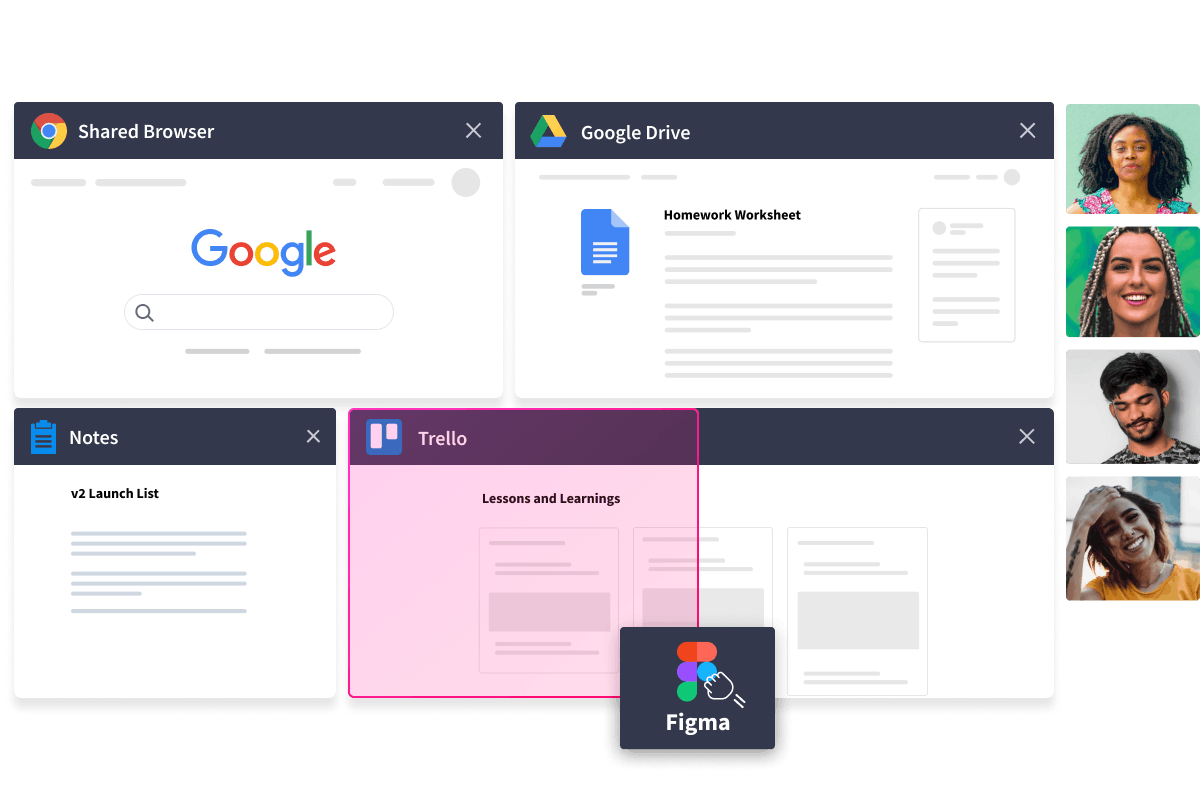 Persistence
Save your work across recurring meetings
Same room, same apps, different day. Automatically carry over content from one meeting to the next, so you can immediately pick up where you left off.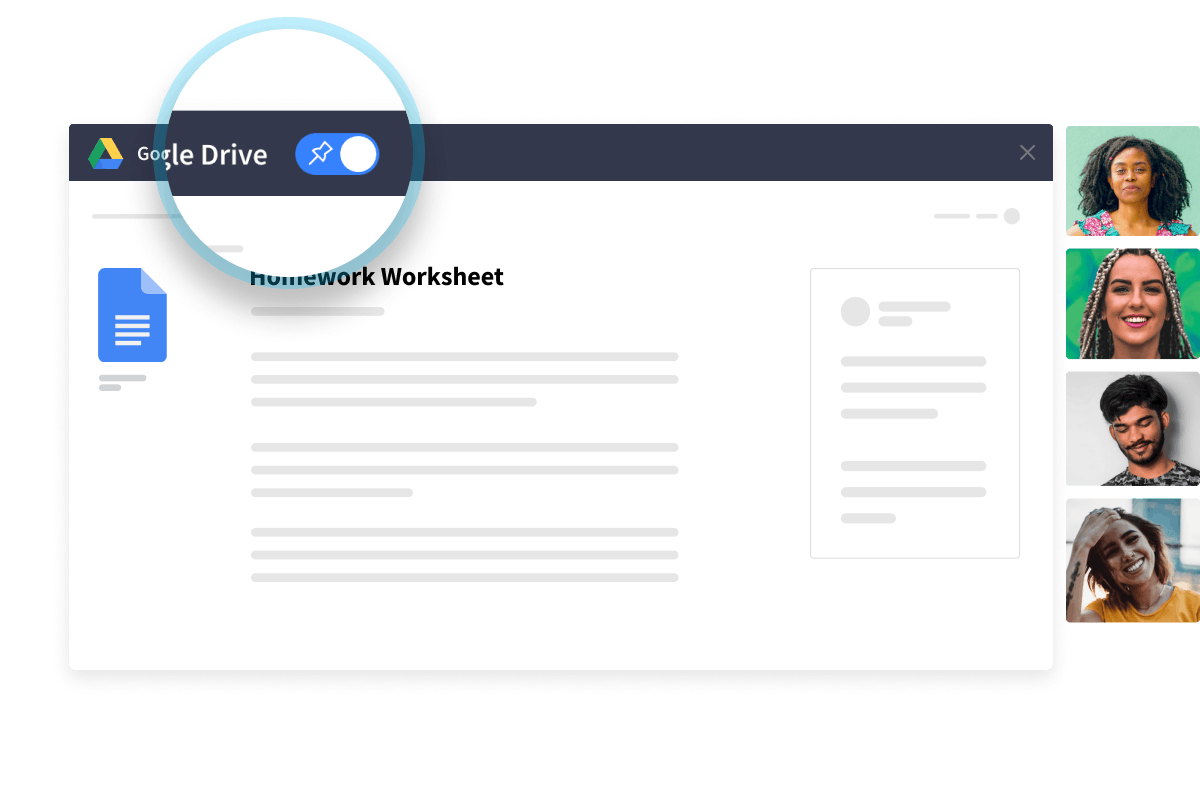 Knowledge Base
Automatically capture session output
Never lose track of files, notes, or recordings again. Forgot who was a part of that session? RemoteHQ has you covered.