Feature Updates - June 2022
Here's a short update of what we released in the last month. Enjoy!
Integration with Zoom
With RemoteHQ for Zoom, you can now seamlessly co-browse and co-control any website with others in a Zoom meeting! Instead of screen sharing, use our Remote Browser and instantly turn any Zoom session into an immersive, collaborative experience.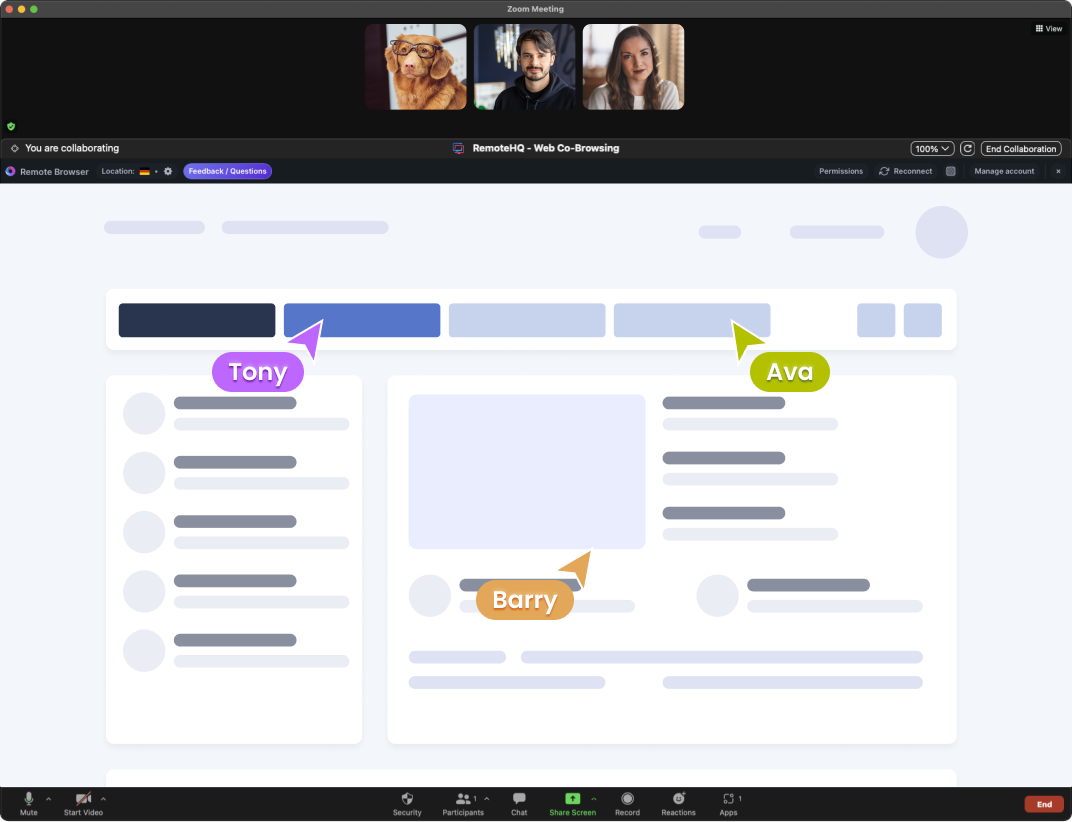 Drawing annotations
One of the most frequently asked features we got in the past few months was to add the ability to draw annotations over Remote Browser and screen share. Now you can! Plus, when you snapshot a tile - all annotations will be saved together with the content of the tile into your session log for later access. You can also control whether your guests should be able to draw or not, perfect for teaching!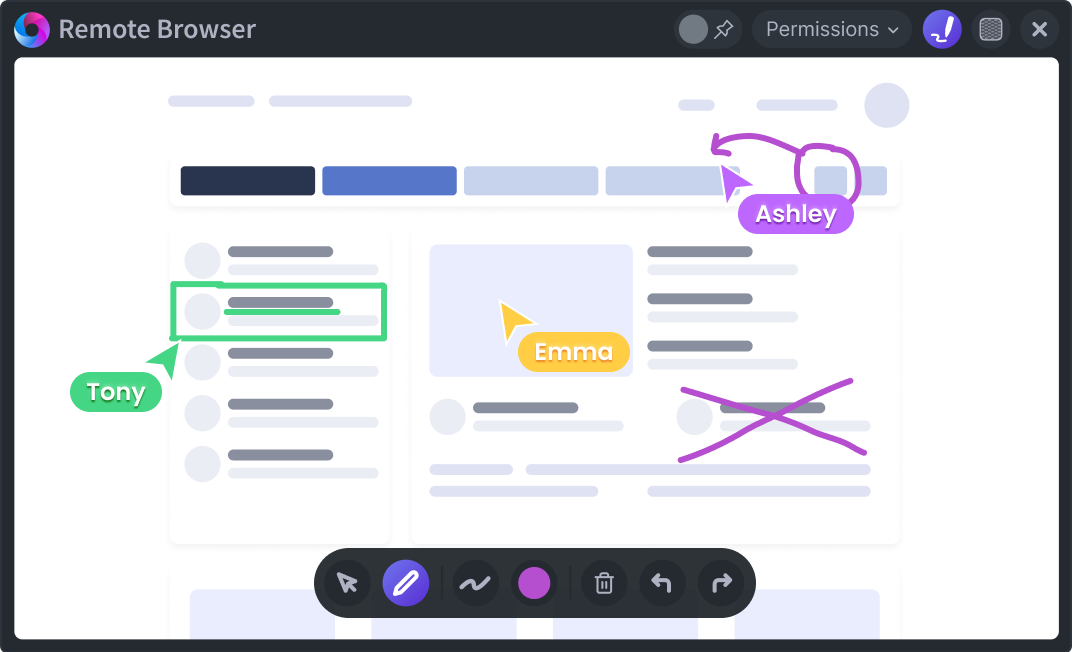 Fine grained permissions for Embed
If you're building an application that needs a leading co-browsing feature - we're here to help with our Embed API. You can get Remote Browser directly rendered inside your app! Till now you could only control whether guests can control that Remote Browser or not. With the recent update you can now select which particular guest should be able to control it. No more chaos!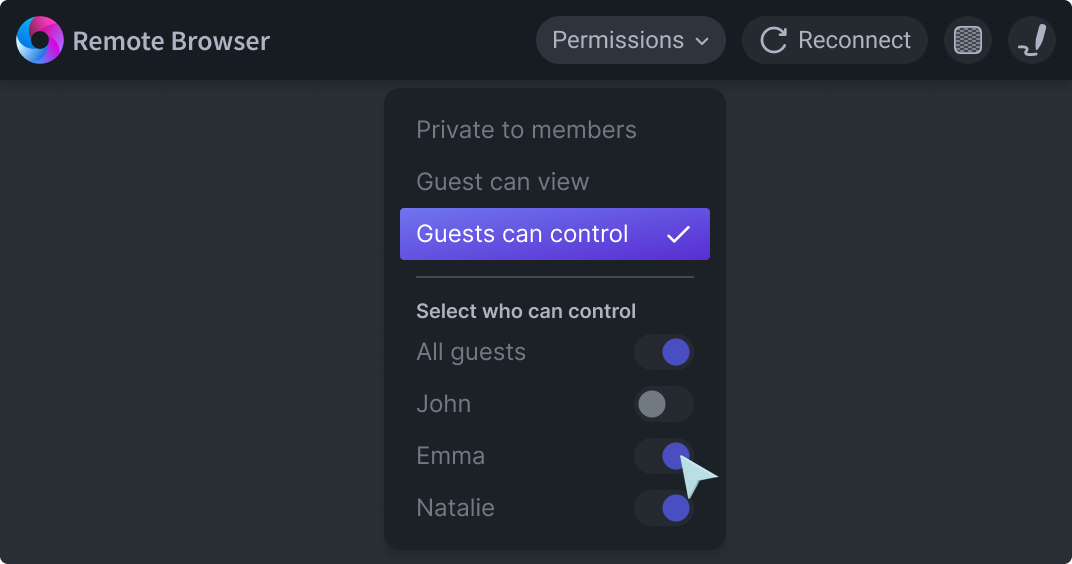 Custom notes template
Our notes application has few built-in templates to facilitate different kinds of meetings. We know however that each company and team is unique and we simply can't cover all cases, which is why we introduced a custom notes template that you can set on a per-room basis.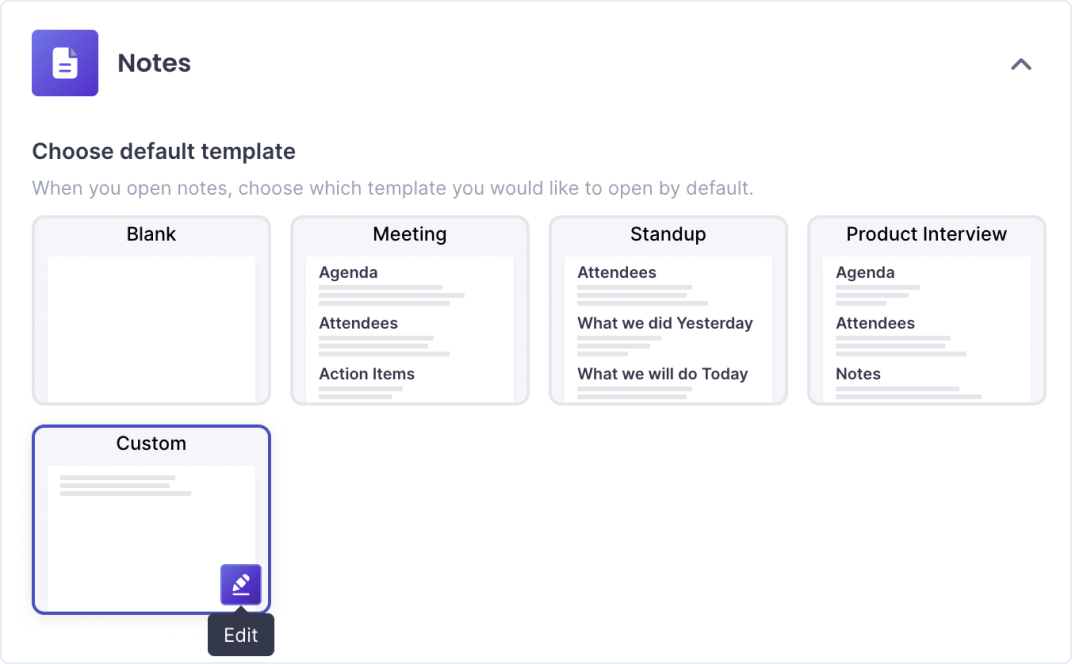 Simplified Broadcast navigation
We hear your feedback loud and clear, and we try to act on it as much as we can! Adding more features however tends to result in a more complex and eventually bloated interface with information that most of the users would not need. As a continuous effort to keep the platform user friendly - we made a few tweaks to the session navigation bar. We will continue to simplify the end-user experience, one step at a time. If you have some ideas what we should simplify next feel free to shoot us an email or tweet.

Toggle guests cursors globally in the session
Are you hosting a session with a lot of guests and want to reduce distractions? Now alongside drawing annotations, you can also toggle guests' cursors globally in the session with a flick of a switch.