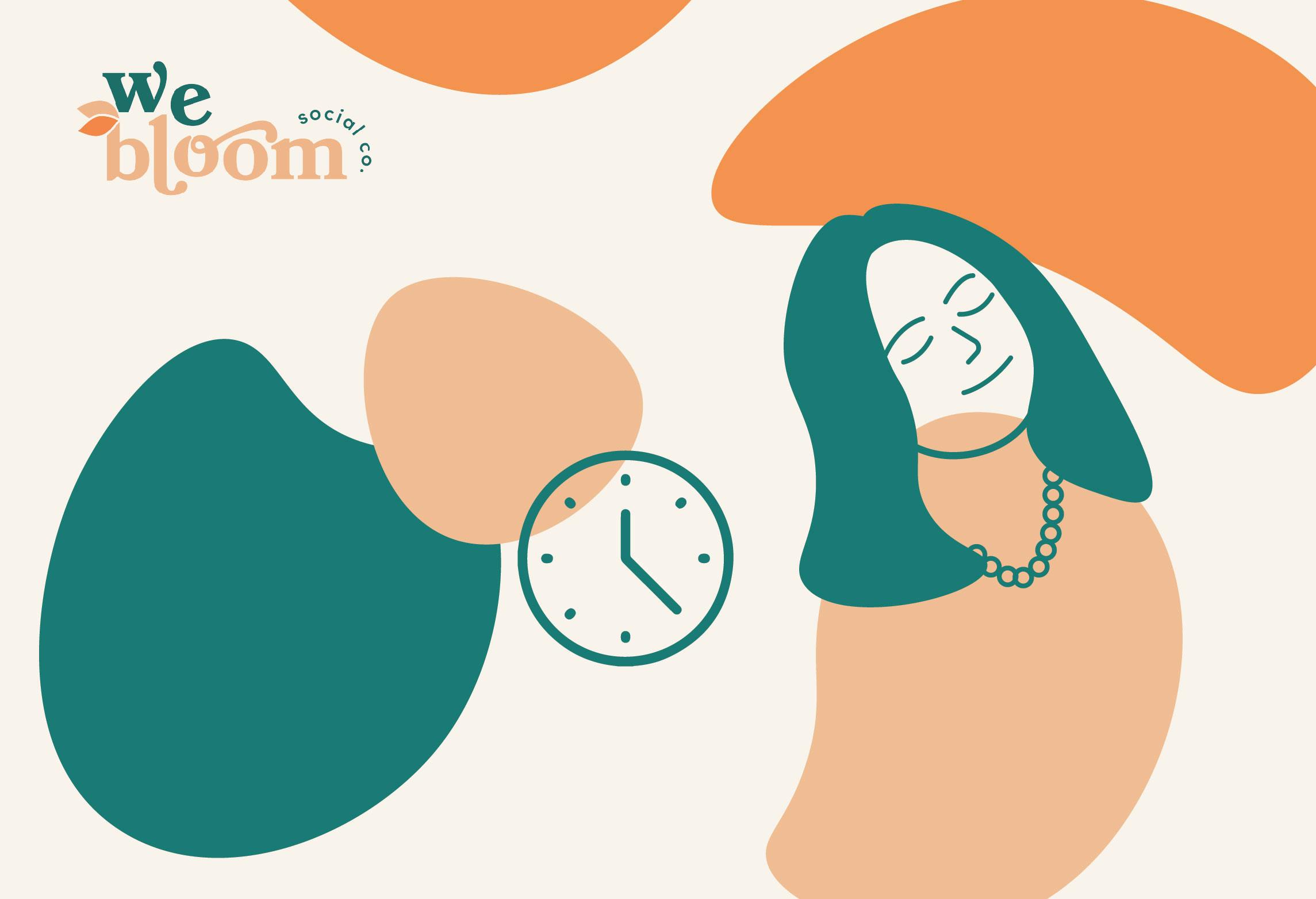 WeBloom Social saves 15 minutes before each meeting with RemoteHQ 
with Natalie Barbu, Founder of WeBloom Social
Natalie Barbu is an influencer and also the Founder of WeBloom Social. She has been doing YouTube since she was 15, almost 10 years ago and now has expanded her business by starting her own agency. WeBloom Social provides you with social media expertise and connections that can take your business to the next level. 
Building organic connections between brands & audiences 
Natalie started WeBloom Social when she realized how powerful social media was for a connection. She wanted to create an agency that focused on influencer marketing as she believes the way influencers market themselves is a very strategic way of marketing. Through her own experience, she's learned that her audience for example likes to connect with her a lot. Followers are incredibly loyal to the influencers they follow. A lot of brands are not taking enough advantage of that loyalty and genuine connection between an influencer and their audience. With WeBloom Social, companies can start marketing themselves as a brand the way influencers market themselves. Natalie wants to form authentic connections for brands and also provide accessible education in the industry through social media strategy, influencer relations, podcast relations, with the help of social media strategy. She started the agency originally to help individuals with their personal brands but has since graduated to brands and companies. 
Increase efficiency and save time 
WeBloom Social uses RemoteHQ for internal team meetings as well as client meetings. Natalie has noticed the platform has increased efficiency significantly for their team. She loves that all the notes are in one place and they are easy to find. It easily shaves off 15 minutes before every meeting of searching for past meeting notes and figuring out what was talked about in the meeting. Since their rooms are organized by client, the WeBloom Social team can easily scroll down the session history for a specific room and find all the notes that were taken for the specific client. This also goes for their weekly standup meetings. 
"With RemoteHQ, it's easier to see the big picture on one screen rather than have a bunch of tabs open."
Building client relationships 
During client meetings, Natalie and her team strive for the most effective collaboration. With Remote Browser, it's easy to show clients a webpage while also giving them control to move around. The clients feel more a part of the conversation rather than a bystander watching someone screen share. Barbu's clients have been pleasantly surprised by RemoteHQ - simple features like uploading files and co-browsing change the virtual call into a more seamless experience. It's also easy for clients to find their meeting room week over week as the room url stays the same. 
"Timewise, RemoteHQ has helped the most. It now takes out the 'oh let me share my screen, wait can you go to this thing, no can you go to this.' I use it mainly with my team. It's been really helpful having everything in one place. Every single week it's the same recurring meetings in the same rooms. I don't need to set up new zoom links every week and this saves me a lot of time."
Finding new solutions 
The whole WeBloom Social team enjoys using the platform. At first, there was a bit of a learning curve as the team took 2 weeks to get fully onboarded onto the platform. The onboarding process took 2 hour long calls as the team navigated what features would be most used. Now, RemoteHQ is second nature and easy to use. Their most used features and apps are Google Drive, Remote Browser, and notes. They love the functionality and find it simple to integrate into their workflow. With everything in one place, they are able to collaborate on notes and pitch decks more efficiently. For them, RemoteHQ has replaced Google Hangouts and Zoom. They've found RemoteHQ to have all the functionalities of the other platforms plus many other features. The pricing is also ideal for small teams at $15 per seat per month. 
RemoteHQ's mission to bridge the gap between virtual and physical collaboration works well with WeBloom Social's goal in bringing authentic connections and accessible education to the industry. The platform helps teams build connections virtually without any technical difficulties. Remote communication has been simplified and team like WeBloom Social can focus on delivering the best results for their clients without worrying about how to share a document or screen. 
Try RemoteHQ out for yourself and use code NATALIEBARBU for 3 months free.