Co-browsing is short for collaborative browsing. It is a visual engagement technology that allows multiple users to browse and control the same web page or app simultaneously. Different from other visual engagement or remote access technologies such as screen or desktop sharing, co-browsing sessions can be started directly from a browser. As a result, co-browsing users do not typically need to add code or download any third-party software.
Over the past few years, visual engagement technologies have skyrocketed in popularity, with remote desktop and screen-sharing software leading the way. Capable of closing remote work communication gaps, these technologies have been adopted by businesses and distributed teams globally. 
However, even though remote desktop and screen-sharing tools can connect customers to customer service agents and colleagues within teams, they are not without their problems. Network disruptions often cause screen shares to freeze or quit. Users frequently inadvertently share things they would have rather kept private (no wonder The New York Times has an article titled "How to Not Ruin Your Life (or Just Die of Embarrassment) with a Screen Share"). And once a screen share ends, the next presenter has no way of building upon the information displayed by the previous person. 
There needs to be a better way to communicate and collaborate in our new remote reality. And there is. It's called co-browsing, and it's already revolutionizing how organizations operate. 
This guide will explain what co-browsing is, why it matters, and how it can help you take your business communication efforts to the next level.
What can I see with Co-Browsing?
With co-browsing, you can see a browser that lives securely in the cloud — and you can see what everyone on a co-browsing session is doing on that browser. 
For example, if a user decides to navigate to a different page on a Remote Browser, you will see, in real-time: 
Their cursor moving to the address bar
Them typing in a new web address
The new site loading. 
Where on the new site the user is and what they're doing.
However, more important than what you can see with co-browsing software is what you can do with it.
What can I do with Co-Browsing?
During a co-browsing session, two or more individuals can navigate, scroll, type, write text, and highlight areas of interest on the same browser tab in real-time. Because co-browsing software turns any website or app into a collaborative experience, it is also known as interactive screen sharing. 
What are the key benefits of Co-Browsing?
What makes co-browsing better than other remote access technologies is that a Remote Browser is:
Collaborative. 
You can collaborate on a web browser or app with other users in real-time, regardless of where everyone is. 
Easy to use. 
No downloads, installations, plug-ins, or code is required. You can enable a co-browsing session right from your browser — you don't even need to refresh the page. 
Compatible with all devices and browsers. 
Co-browsing works with most modern browsers and devices, including mobile phones, laptops, and tablets. 
Fast. 
Our Remote Browser has a 4Gbps connection, meaning that web pages will load faster than on a standard browser. There is also no risk of pixelation or frozen screens, even if someone's WiFi is spotty. For this reason, many of our customers also use our Remote Browser for casual browsing in addition to work. 
Less resource-intensive. 
Ever notice how your browser runs slower when you have more than a few tabs open at the same time? That's because each tab takes CPU and RAM capability from your device. While there are plenty of online guides that teach you how to identify which tabs are using the most RAM and CPU resources, doing so every time your device slows down makes little sense. On the other hand, a co-browser offloads this heavy lifting to the cloud. As a result, using a co-browser frees up resources on your computer, tablet, or mobile phone, vastly improving your browsing experience. 
Privacy-focused. 
RemoteHQ's Remote Browser disappears after every session. This means that you leave no digital traces when using it. Furthermore, since everyone sees only a browser tab running from the cloud and not a browser tab on your actual device, there's no risk that anyone will glimpse the tabs you have loaded on your local machine or your entire desktop. You can also change co-browsing control settings at any time. 
Safe. 
Cloud-based and safer than a VPN, our Remote Browser allows individuals to access a co-browser tab on a remote machine rather than an end-user's device. Consequently, even if you or someone else accidentally clicks on a malicious link that contains a virus, your device will not be affected. Because it is ephemeral and exists on the cloud, you can easily kill the infected browser and start a new one.
What can Co-Browsing help me achieve?
Co-browsing gives you a real-time view and input into what another person  —  be it a customer, trainee, or colleague — sees on their screen. 
Customer Support Teams and Contact Centers
For customer support teams and contact centers, co-browsing delivers:
Improved customer satisfaction
According to Comm100's 2019 Live Chat Benchmark Report, co-browsing sessions can improve customer satisfaction ratings by 89%. With co-browsing, customers don't have to try to explain their problems to an agent for them to troubleshoot the issue. Nor do they have to try and resolve the issue by themselves. Instead, customers can log into their account via a co-browser, share the co-browser with an agent, and then watch them do all the hard work on their behalf. Especially when used alongside other omnichannel tools like video chat or live chat, co-browsing can greatly reduce resolution time. It also makes customer experiences stress-free. 
Reduced support costs
With real-time access to a customer's account, an agent can resolve customer issues on the first call. This reduces the number of touchpoints needed and decreases overall support costs.
Increased revenue growth
A study by the Aberdeen Group found that companies that use co-browsing see 10% year-on-year growth. The same study found that the growth rate is only 6.2% for companies that don't use co-browsing.
Better agent experience
Not only does co-browsing simplify the troubleshooting process, but because it enables an agent to control a customer's account via a shared web browser, it also makes it easier for them to fix the issue. This allows agents to spend considerably less time on each customer.
Sales Teams  
For sales teams, co-browsing delivers:
Higher conversion rates
With co-browsing, sales teams can directly guide prospects through the sign-up process, increasing their chances of closing a sale.
Reduced drop-off rates 
If potential customers have to complete complex forms or transactions by themselves, there's a high chance they'll abandon your site. However, if a sales representative is there to help them, they'll more than likely stick around. 
More cross-selling and up-selling opportunities 
By showing website visitors other products during the sales process, sales teams can also increase cross-sell and up-sell opportunities. 
Shorter sales cycle
On average, it takes about eight touches to convert a lead. Crucially, these touches usually happen on different channels. For example, a prospect might start by taking a look at a company's website, then email the customer support team or send them a query via live chat, and finally, engage in a phone call or video chat. Co-browsing can combine all of these channels, allowing agents to help customers navigate the website, answer all of their questions, offer discounts, and close a sale in one go. 
Onboarding Specialists
For onboarding specialists,  co-browsing delivers: 
Easier onboarding
Co-browsing simplifies onboarding. With co-browsing, onboarding specialists can remotely show customers or employees how to use a product or application.   
Improved UX 
Co-browsing shows onboarding specialists issues that customers encounter in real-time. As a result, onboarding specialists can quickly spot and report common pain points to UX teams. 
Remote Teams
For remote teams, co-browsing delivers:
Improved teamwork
Co-browsing gives remote teams the best parts of the in-office experience. For example, rather than a web design team sending each other links/screenshots to other websites they like, they can look at them together in real-time during a co-browsing session. Unlike a screen share, where information disappears when sharing ends, co-browsing allows the next presenter to pick up where their colleague stopped. 
Remote Teaching and Training
For educational institutions, co-browsing delivers:
In-person-like class online.
By being able to share a web browser, students can interact and collaborate on projects from home as if they were in a physical classroom.
Everyone Else
For everyone else, co-browsing delivers:
Faster load times 
If you need to do something for work or personal purposes quickly, but your device is lagging, co-browsing allows you to load your browser tabs in the cloud so that you can browse the internet and access tabs faster. 
Better collaboration
Co-browsing isn't just for work purposes. Thanks to co-browsing software, you can easily collaborate with others regardless of whether you're a group of friends trying to decide what to buy someone for their birthday or have to help a family member purchase tickets to an event. 
Increased privacy
Because a co-browsing session disappears after it ends, you can even use our Remote Browser to search for and buy products without the fear of being barraged by ads later.
Why do I need a Co-browsing solution? 
Organizations can now reach new customers and engage employees regardless of where in the world they may be. However, being able to do business anywhere comes at a cost: awkward team collaboration and less personalized experiences. 
Consistently excellent service is essential for customer satisfaction.
Research shows that:
76% of customers expect personalized experiences.
71% want organizations to communicate internally to reduce the need for them to repeat themselves.
89% have switched to a competitor after a poor customer experience.
Unfortunately, as most organizations know, keeping customers satisfied is no easy feat, especially online. Even the most efficient customer-facing team will encounter challenges such as multiple touchpoints, long wait times, and communication issues. Fortunately, co-browsing can help eliminate these problems. 
By putting them on the same page as their customers (in this case, literally), co-browsing helps teams solve issues immediately — and, more importantly, effectively.
For millions of employees, COVID-19 has turned work from a place to an activity, permanently changing professional lives in countless ways. In many cases, this change has had some unforeseen consequences. In particular, in-person meetings and collaboration have taken a hit. A 2021 study by Microsoft found that since they went remote, Microsoft employees spoke to each other far less often, reducing communication and collaboration across the organization. 
Although many companies were fast to adopt screen sharing, the reality is that one-sided experiences can't replace on-site interactions. Co-browsing technology can. Explicitly designed with collaboration in mind, co-browsing makes remote collaboration a multiplayer experience, helping teams to get work done — together.
What is the difference between co-browsing and screen sharing?
Co-Browsing and screen sharing are visual engagement tools, and at first glance, co-browsing may look a lot like screen sharing. However, while both co-browsing and screen sharing let you see someone else's screen, this is where screen sharing's capabilities end. 
Co-browsing
Allows you to share control over a browser with other users. As long as you've granted other users permission to do so, they can control the browser or app you're on alongside you. Because the co-browser runs in the cloud (and not on your device), no one but you can see your desktop or other tabs that you have open. Depending on the co-browsing solution, users may or may not need to download software to start a co-browsing session. For example, with RemoteHQ's Remote Browser, users can start a co-browsing session with a simple link. 
Screen sharing
Allows you to display all or part of your desktop to other users. For example, a customer agent can see a customer's screen or a customer's desktop. However, they can't interact with a customer's browser. Users generally need to install an application before they can share their screens via a screen-sharing technology. 
In other words, unlike co-browsing, screen sharing is asynchronous. If two or more people want to show each other their screens, they have to take turns screen sharing. This is both a time-consuming and frustrating process, as it involves a lot of back-and-forth between the different users. 
However, the main disadvantage of screen sharing is that it's a "one-way street." Only the person sharing their screen can interact with it. The other person can only view it. So, if a person wants to ask a question about something they see on a screen share, they can't easily point at the area they are confused about. They have to explain their query verbally, which creates friction and frustration for both parties.  
How do I Use Co-Browsing Platform?
Each co-browsing platform works a bit differently. However, most of them have one thing in common: they are very simple to use. 
Because co-browsing is a web-based technology, you don't usually need to download or install any programs or apps to start a co-browsing session. Instead, you can immediately share your tab with someone else by sending them a URL.
Guests joining a co-browsing session don't need to sign up or enter their personal details, either. As soon as they click on a co-browsing link you share with them, they'll be able to see and interact with a shared web browser tab.
How does Co-Browsing software work?
RemoteHQ's Remote Browser lives in the cloud. We leverage a secure WebSocket connection that streams pixels from a remote environment rather than just video. 
This is why our co-browser performs better than a screen share. When you're sharing your screen, or streaming audio and video, you're encoding and decoding the image using a specific codec. However, to do that, you need CPU resources, which are often constrained in individuals' machines. For example, if someone is running a big graphical program that's sucking up CPU, it will be harder for them to encode and send video. It will also be harder for them to decode a video they receive. As a result, the quality of their screen share is likely to be poor. 
RemoteHQ avoids these problems by using a lightweight WebSocket connection. Consequently, even when you are doing intensive tasks on your device, our Remote Browser stays clear and crisp on your screen. 
With a screen share, bandwidth and network congestion is also an issue. If you're working from home, but someone else on your network is steaming Netflix, your ISP is going to struggle with bandwidth. For instance, you may only get speeds of three or four megabytes when you need seven to ten, which can impact the quality of your screen share. On the other hand, RemoteHQ's WebSocket only requires kilobytes. This makes our co-browsing solution impervious to bad bandwidth.  
Is Co-browsing Safe?
Co-browsing allows you to see and control a shared browser in the cloud from the comfort of your home, office, or even a favorite coffee shop. Regardless of where you use it, co-browsing is 100% safe. In fact, it's much safer than screen sharing. Here's why:
Cloud-based. Our Remote Browser, which powers the Remote HQ co-browsing experience, is entirely cloud-based. Each session exists as a freshly installed browser, and only visuals are sent to your device. Because no data is shared, the Remote Browser is not vulnerable to malware and is more secure than a VPN. 
No access to your local machine. With a co-browser, you share only a browser tab running in a remote location in the cloud. No one has access to or can see your desktop or the tabs you have open on your local machine. This means that your sensitive information is safe. You can also pause or/and end a co-browsing session at any point. For example, if, during a co-browsing session, you need to fill in private details like your login information or credit card details, you can temporarily stop sharing the browser tab with others. Then, once you fill out your details, you can share the browser tab with everyone again. 
0% digital footprint. At the end of each co-browsing session, the Remote Browser you use is erased. No session data is ever stored. This means that there is no risk of your or any other users' IP addresses being exposed or your web activity being tracked.
No installation required. You don't have to download or install anything to begin a co-browsing session. A simple URL link is all that's needed to gain access to our Remote Browser. With keylogging and password-stealing malware now being increasingly dispersed through fake popular software downloads, this can go a long way in preventing you (and the organization you work for) from falling victim to a hack.
Control and edit access. When you no longer want guests to be able to interact with the co-browser tab, you can stop them from being able to do so by changing control settings. 
When should my company invest in Co-Browsing software?
From seed phase startups to dynamic enterprises, every organization can benefit from co-browsing technology, regardless of their size, sector, or goals.
That being said, co-browsing can be especially beneficial to companies that are:
About to go remote/hire a remote team/onboard new hires. 
In the process of launching a complex product. 
Looking to elevate customer engagement.
How should I approach Co-Browsing implementation?
Implementing co-browsing within your business is easy — and, with the right provider, it won't take you more than five minutes. 
To start using RemoteHQ's Remote Browser, simply:
Go to our website and click "Get Started." You'll see a simple form where you will need to put in your full name and email address and create a password. Then, we'll send you a confirmation email. 
Click on the link in the confirmation email. 
Create your Workspace name. 
Add your credit card. You will be charged $3 for a 3-day trial, during which you can decide if you like our co-browsing solution. 
If you're unsure if co-browsing is right for you, you can check out case studies about how organizations from influencer marketing agencies to payroll and human resource software solution providers to SEO and lead generation agencies already use RemoteHQ's co-browsing software. 
If you want to know more about how RemoteHQ helps teams in other areas, contact the RemoteHQ team. We'd be more than happy to provide you with examples of how our co-browsing solution has helped our clients in your particular niche, whether that's financial services, education, or SaaS.  
We can also schedule an onboarding session to walk you through our Remote Browser and show you how it can benefit your organization. 
Learn more about how to evaluation and implement these tools for your organization with our co-browsing software tools buyer's guide.
What are the major platforms in Co-Browsing?
See our cobrowsing software buyer's guide for an in-depth guide to all of the major co-browsing platforms. Here's a quick run-down of some of the biggest players (excluding RemoteHQ) currently on the market:
Surfly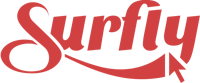 Surfly is aco-browsing softwareprovider powered by interactive middleware. With Surfly, users can enable aco-browsing sessionby sharing a secure link. Customers can also integrate the technology into their existingcustomer journeys(like their own website ormobile app) or even build their products on top of Surfly throughJavascriptAPI. However, because with Surfly, the code runs on your browser on your machine, there is a risk that your device will be infected. Although Surfly uses algorithms to remove potentially bad links or suspected malware, if a new virus comes out that Surfly's AI is unfamiliar with, it could bypass their cybersecurity best practices.
SameSurf

One of the first co-browsing tools, SameSurf allows individuals to browse the web together in real-time. However, unlike RemoteHQ's Remote Browser, SameSurf doesn't let multiple users control a co-browsing session at the same time. This is important, as it means that a session host has to give another user permission before they can interact with a co-browser. 
LogMeIn

Best known for products that give agents access to acustomer's computer, LogMeIn also has a standalone co-browsing product. Called Rescue Live Guide, this product allows teams to navigate aweb pagewith customers inreal-time. While LogMeIn comes with features such as personalizedcursorsanddata masking, it does not include anyintegrations.
Why did RemoteHQ build a Co-Browsing solution?
When you can't buy what you need, you have to build it yourself. While there is no shortage of co-browsing solutions, none of them were good enough for us. That's why when we built RemoteHQ's Remote Browser, we had a very specific goal: to create a superior solution for the remote working era. 
Not only is our co-browser faster, more private, and more secure than any other solution on the market, RemoteHQ's co-browsing solution also makes teams and individuals more productive (more on that below).
What makes RemoteHQ's Co-Browsing solution stand out?
What differentiates RemoteHQ's co-browser from similar solutions is that co-browsing has been our goal since day zero.
We use a Remote Browser to enable co-browsing, whereas many of our competitors use "middleware." This means that RemoteHQ users don't need to download any software to start a co-browsing session. As a result, our co-browser is faster and more secure than any other co-browser. 
On top of that, RemoteHQ's Remote Browser supports multiple geographies. This means that users can choose where they want to initiate their browser for the best possible experience. By default, RemoteHQ takes advantage of geo-positioning. We take our users' location (i.e., latitude and longitude) and run it against the locations of our Remote Browsers to find the one that's closest to them. Currently, we have six geographies: US East, US West, England, Germany, Canada, and Singapore. We constantly add and expand these geographies based on our users' locations.
Our Remote Browser also comes with fine-grain permissions. This means that in addition to letting everyone interact with our Remote Browser, users can also set it so that people can only view it. Alternatively, users can hide the Remote Browser altogether.
Why is RemoteHQ the ideal Co-Browsing solution?
RemoteHQ helps teams and individuals ramp up their productivity, wherever they are and however they work.
In addition to giving you and your team easy access to a market-leading co-browsing tool, we have also enhanced it with other must-have remote-working features. 
To start with, our co-browser co-exists within your "Workspace." This is a virtual space where you can create different meeting rooms and access our co-browser tool. Think of your "Workspace" as an "office away from the office." With RemoteHQ, you can dedicate a "room" to each one of your clients, teams, or projects so that all your notes are in one place. You can easily carry over apps and content from one meeting to another.
At RemoteHQ, everyone partaking in a session can also host audio and video calls, take notes via a shared notepad, brainstorm in real-time through a shared whiteboard, message other users via a chat function, and use emoji reactions to give a thumbs up or raise their hand. It is also possible to change the layout of the screen. You can resize blocks (for example, make people's screens or the Remote Browser smaller or bigger) and drag them to different areas of the screen. If you want to, you can even make everyone else's screen look like yours.
Additionally, with RemoteHQ, users can also record chat logs, capture audio recordings, make transcripts, and save files. These can then be accessed at any point via the specific room where the session took place. Users can also use the search functionality to search for something specific that was mentioned or noted down during a co-browsing session. 
As a result, if a customer support agent helps a particular customer troubleshoot and fix an issue, they can record and save the notes from that specific session. Next time that same customer encounters a problem, these notes are easy to find.  Having access to notes in this way can be especially beneficial in cases where a new agent is assigned to an existing customer.
For remote teams, RemoteHQ's "rooms" means that employees can see who joined co-browsing sessions, what notes were taken, and what files and documents were shared. This is a great feature to have for teams working in a range of different time zones. 
Also, because RemoteHQ integrates with popular management and organization tools — including Salesforce, Trello, Google Docs and Drive, Slack, YouTube, Zoom, and Microsoft Word, among others — users don't have to keep switching between different apps and tabs. 
In other words, with RemoteHQ, you can do everything you would do in a physical office — and more. Our Remote Browser is what drives this capability, but it is all our other features that put us miles ahead of similar solutions.
Conclusion
As a visual engagement solution, co-browsing does what, in the past, has been impossible: it allows multiple people to co-browse and co-control the same browser. Already in use by customer support agents, onboarding specialists, sales representatives, and remote teams, co-browsing improves collaboration and boosts customer satisfaction to previously unforeseen levels. As our world and the way that companies do business changes, the type of technology we use needs to change too.