For some people, remote work isn't anything new. In some circles, it's viewed as a way of recalibrating the work/life balance. It offers flexibility, independence, and the ability to work from anywhere in the world. While for others, working from home is a by-product of living through the global pandemic. Their work environment transitioned from office space to home office.
No matter the reason, whether it is by choice or through necessity, remote jobs are on the rise.
According to a study by WorldatWork and FlexJobs, over three quarters of companies now offer some form of flexible working, and 61 percent of employees would like to work remotely at least part-time.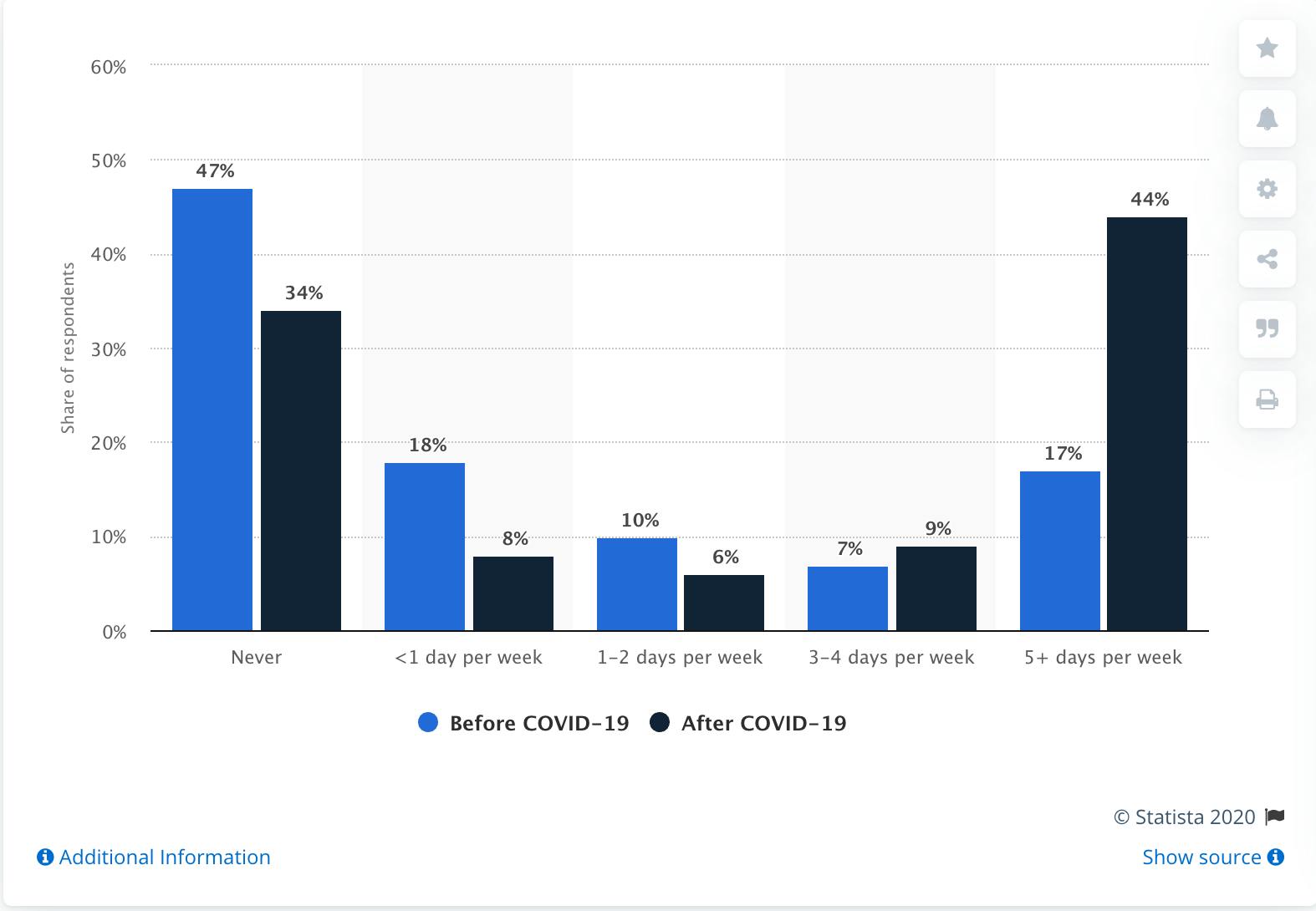 And while there are now calls for many employees to return to traditional workspaces, one thing is for sure, remote work isn't going to go away anytime soon.
For this reason, here we:
define what remote work is,
detail how to set up a home office space,
and give some helpful pointers on how to organize a remote working team.