Measuring Participation
Track student engagement
RemoteHQ enables teachers to track student attendance and participation during class sessions as well as 1:1 learning. See which students join sessions and are actively engaged.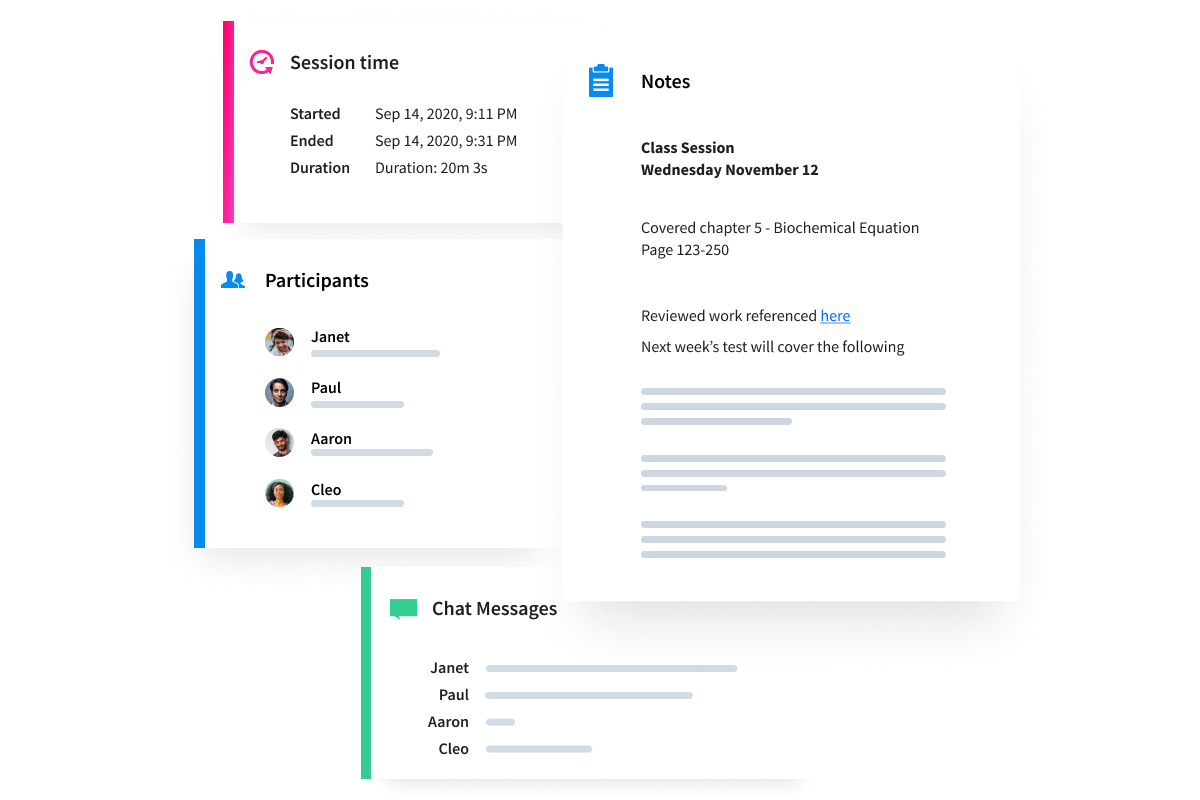 Tailoring Teaching Styles
Customize the learning screen for each student
With the opportunity to add multiple apps into a room, the student's screen can be unique to them so their personal learning style is prioritized.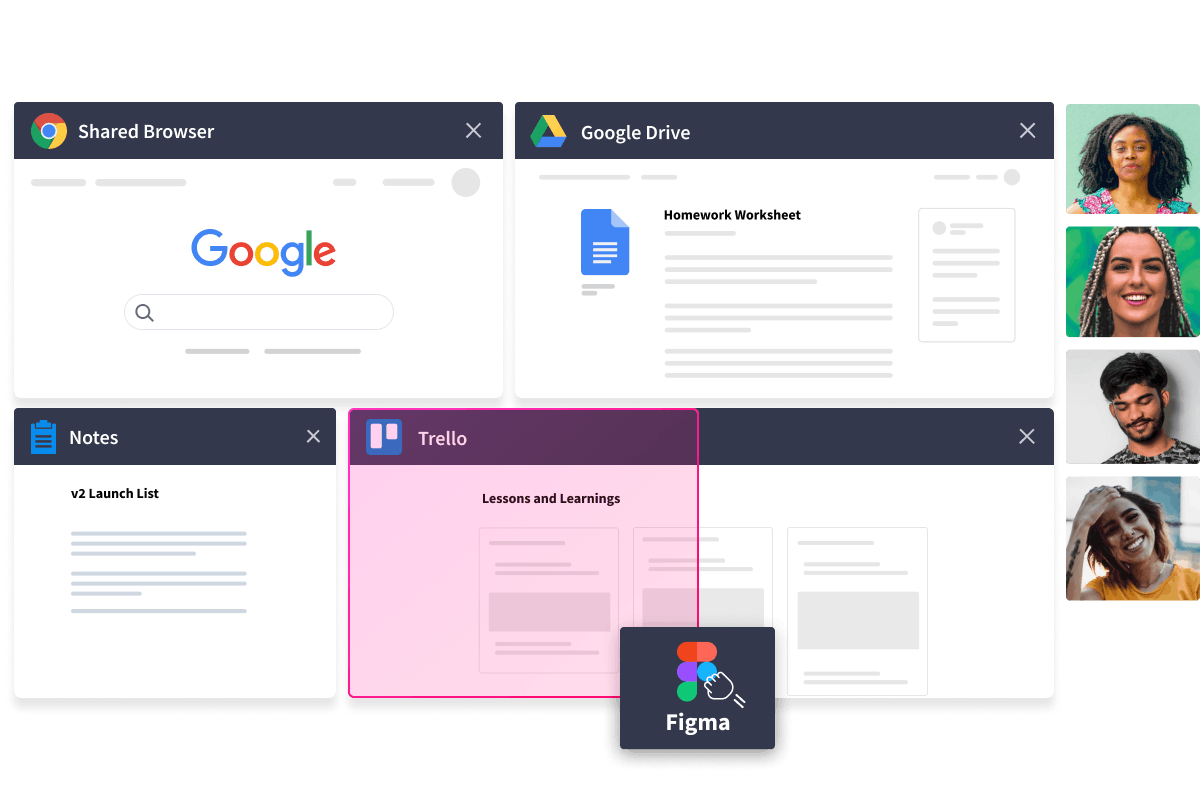 Summarizing Class Takeaways
Automatically capture and share back the lesson
Given the ability to capture and transcribe content shared, class sessions can be re-purposed to enable students to learn at their own pace. Whether they missed a session or need to review a specific topic, RemoteHQ automatically creates a leave-behind of each class.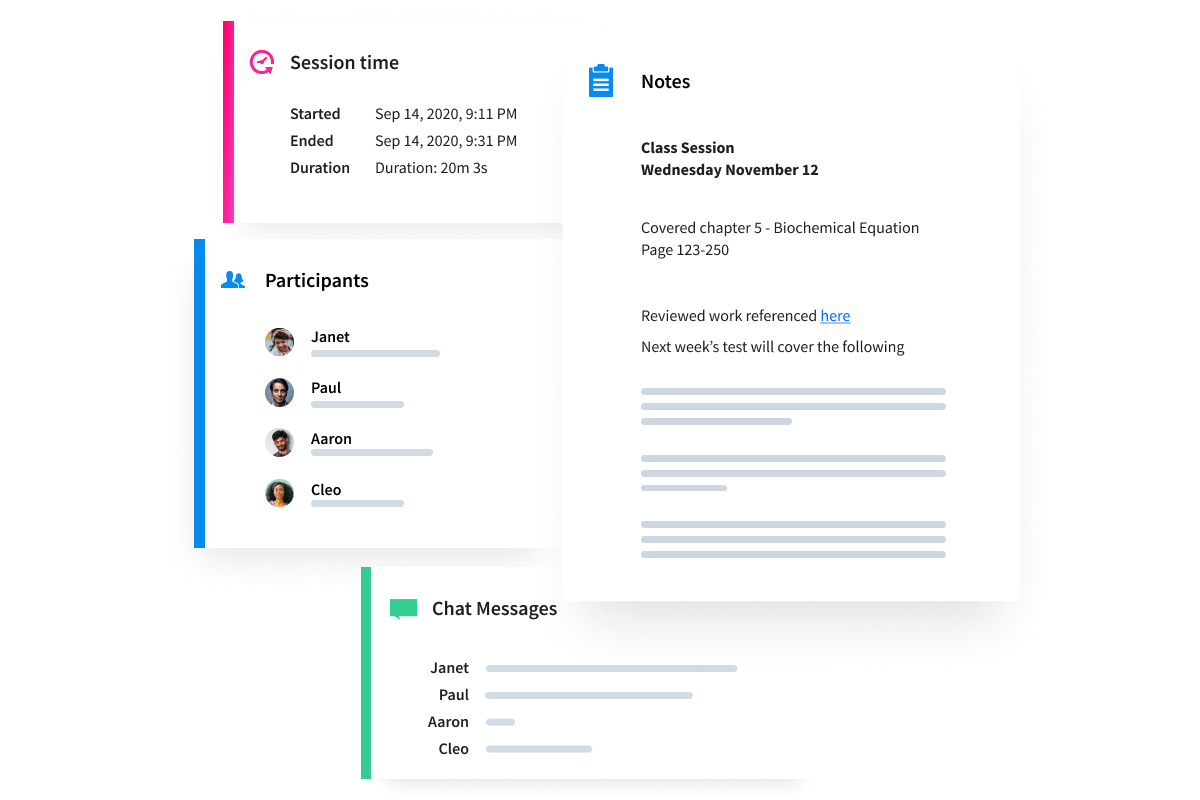 Enhancing Lessons
Teach by doing
We'll give you the superpower to turn your lesson walk-through from a view-only to a multi-player mode at the click of the button. Collaborative co-browsing and co-editing enable students to interact with educators and peers on an added level for virtual and hybrid classes.