Conquer tasks while connecting with colleagues 
Set goals, collaborate on documents, and track progress – together. RemoteHQ empowers teams with the tools needed to get the job done and the flexibility desired to have real impact from anywhere.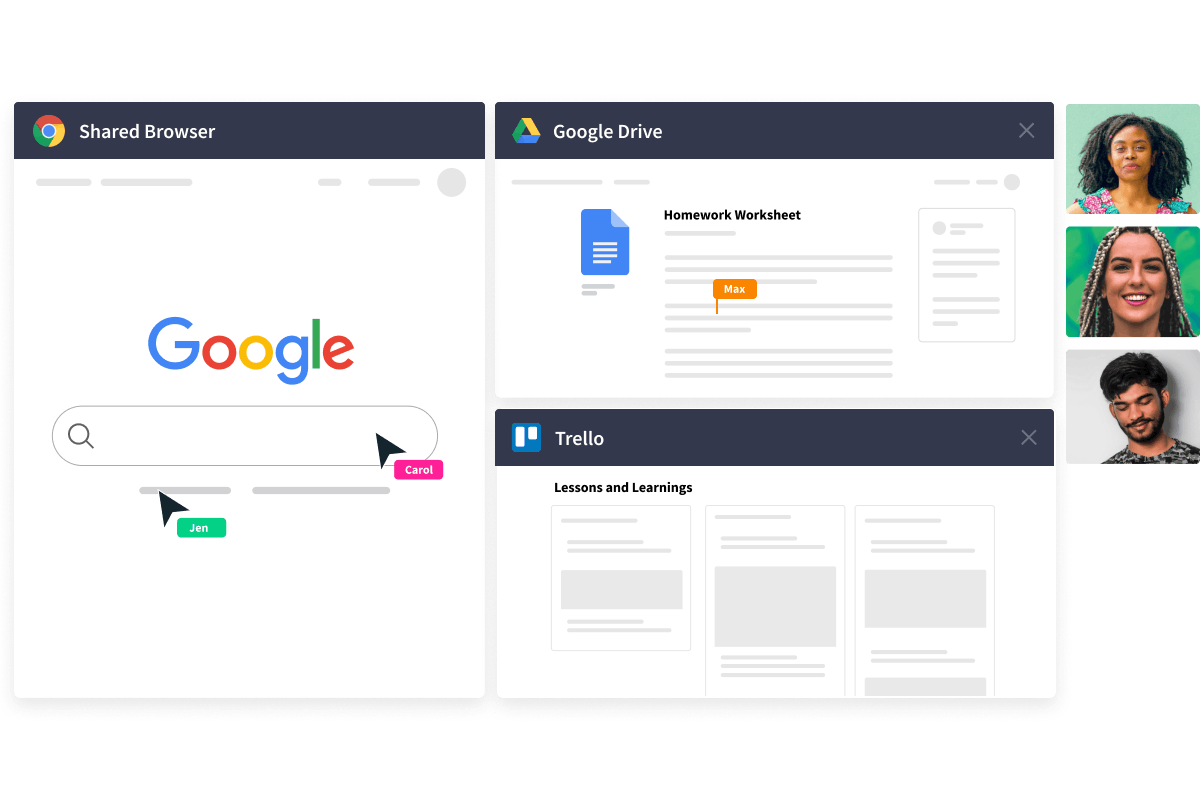 Be on top of what's going on
See where team members are working and what they're accomplishing in real time. Review captured session histories including notes, chats, files, and attendees to share meeting summaries both internally and externally.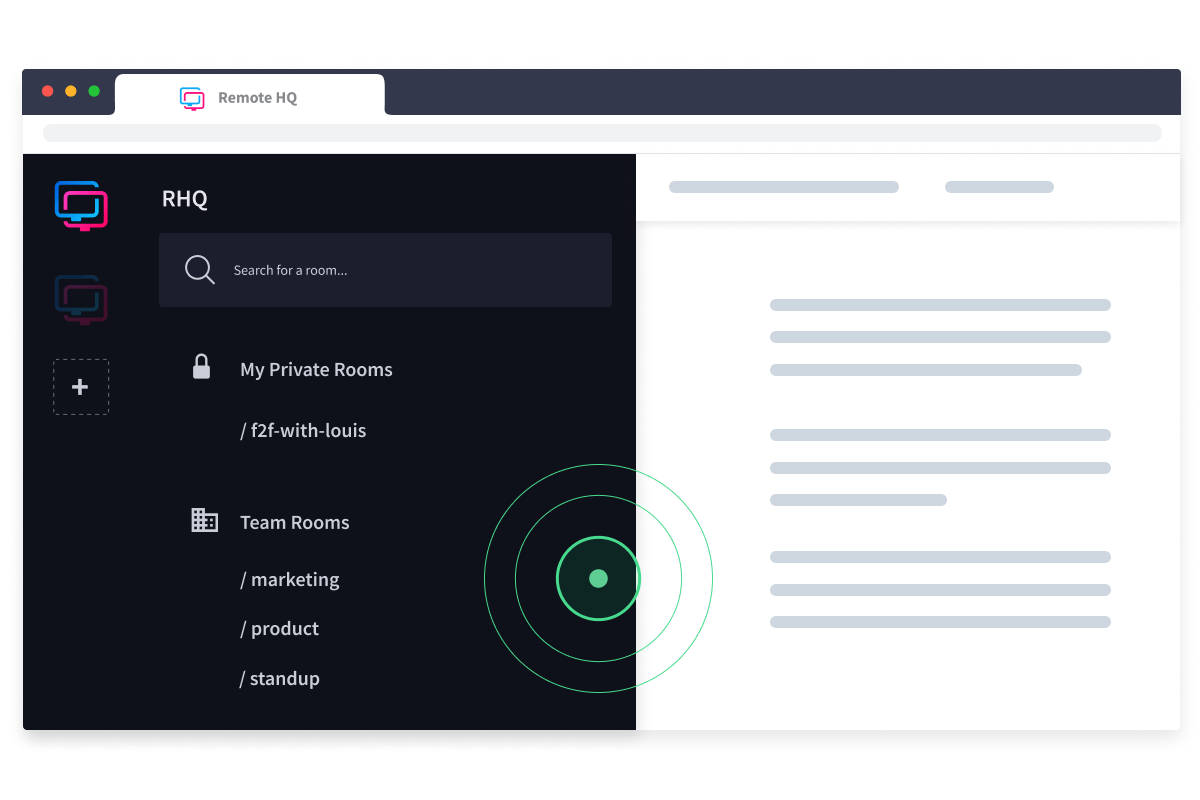 Protect your IP with enterprise-grade security
Work securely knowing that your meetings, information, and data is in good hands.