Demos
Let your prospect test-drive your product real-time
We'll give you the superpower to turn your product walk-through from a view-only to a multi-player mode at the click of the button. Let your prospects feel the value of your product themselves. You can be there each step of the way!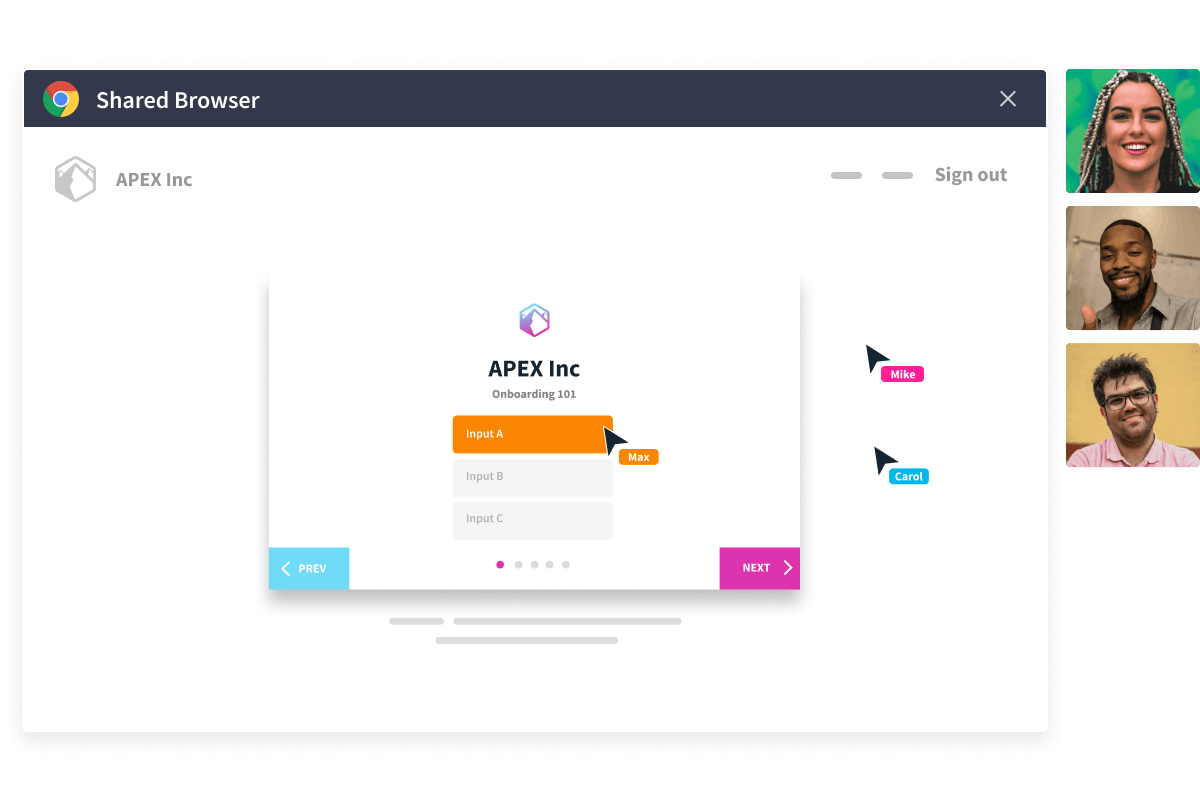 Demos
Upload files directly to the session to review real-time
Whether a sales deck or one-pager, upload any necessary sales material directly into the meeting for ease of viewing and sharing.
Knowledge Sharing
Automatically capture and share back content
Want to create a playback for your prospects for continuous reference? We got you covered. RemoteHQ automatically documents all app artifacts utilized during a session for later review. From notes, chat messages, files uploaded, and more. Share the summary with your prospect or even teams members to keep everyone algined & informed.