Demos
Let your prospects test drive your product in real time
Transform your product walkthrough into a multi-player experience at the click of the button. Let your leads feel the value of your product for themselves as you guide them every step of the way.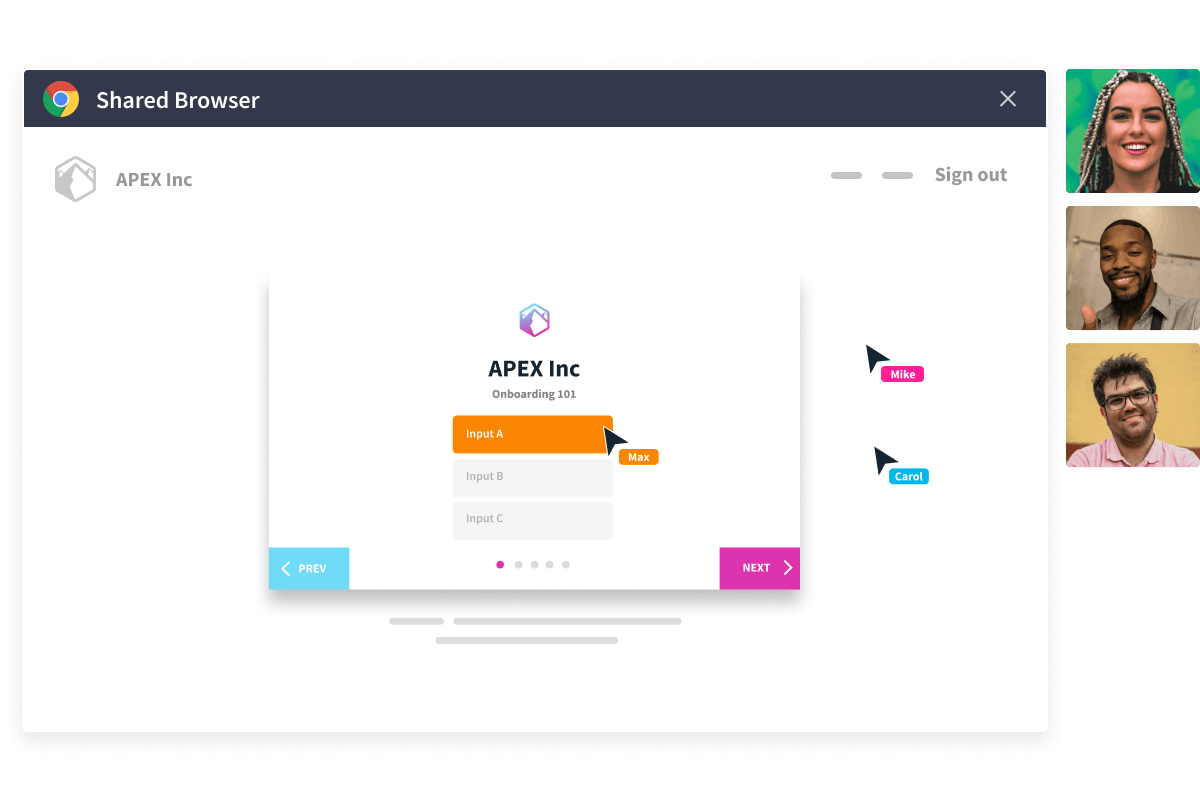 Demos
Upload supporting documents directly to your session
Whether a sales deck or one-pager, supporting materials can be uploaded directly into the meeting for seamless review.
Knowledge Sharing
Tell them what you told them
Automatically create a reference file complete with notes, messages, uploads, and anything else accessed during a demo, then share the summary with your prospect to for continuous reference.