On-Boarding
Show them the way
By leveraging our cursor annotation technology, those being on-boarded can easily follow along. As you provide the voice over, have confidence that they know where they should be looking by following your cursor.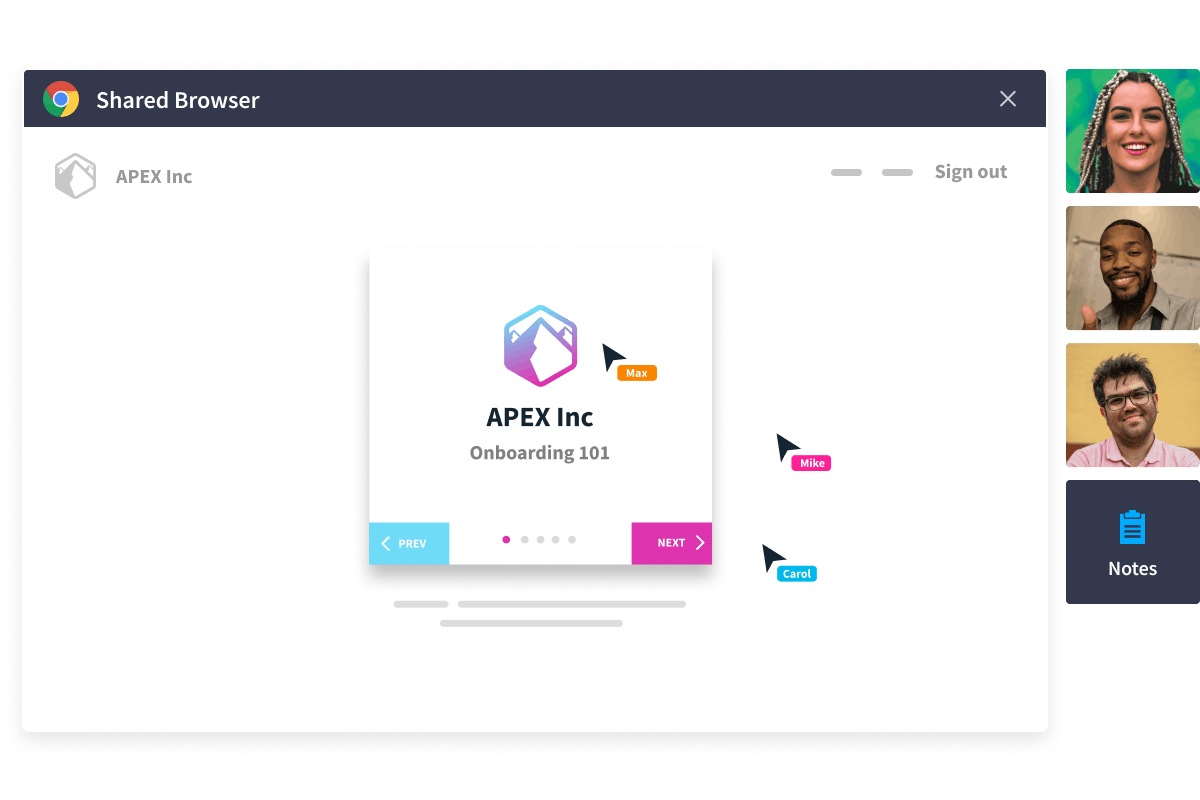 Training
Let them take action to build muscle memory
Show them the way, and then let them take action. Our shared browser technology allows you to give web browser control to those being trained, and let them go through the actions themselves. All while youre still on the call.